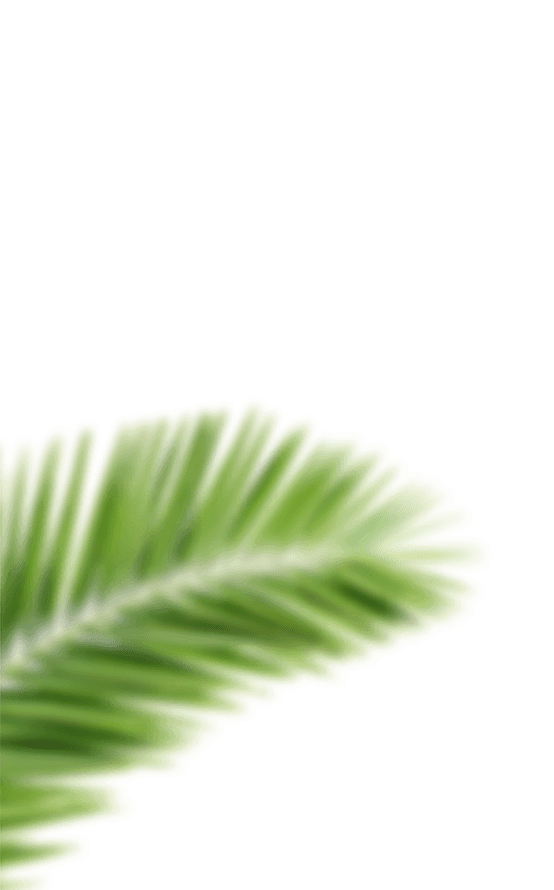 The largest water park in France and its many pools
If you are looking for a large park with refreshing pools, open all summer long, even on public holidays (e.g. July 14 and August 15), look no further. Come to O'Gliss Park – the life-size park!
No need for a bathing cap! Let yourself be lulled by the sun's rays and the movement of the waves at the water's edge. Enjoy a friendly and relaxing atmosphere with friends or family. It is the ideal place to perfect your tan and take a well-deserved rest in the shade of the palm trees. Let yourself be seduced by the heavenly atmosphere of the park to relax.
Want to relax after experiencing the thrill of our waterslides? Come and enjoy the ZEN area and discover our facilities.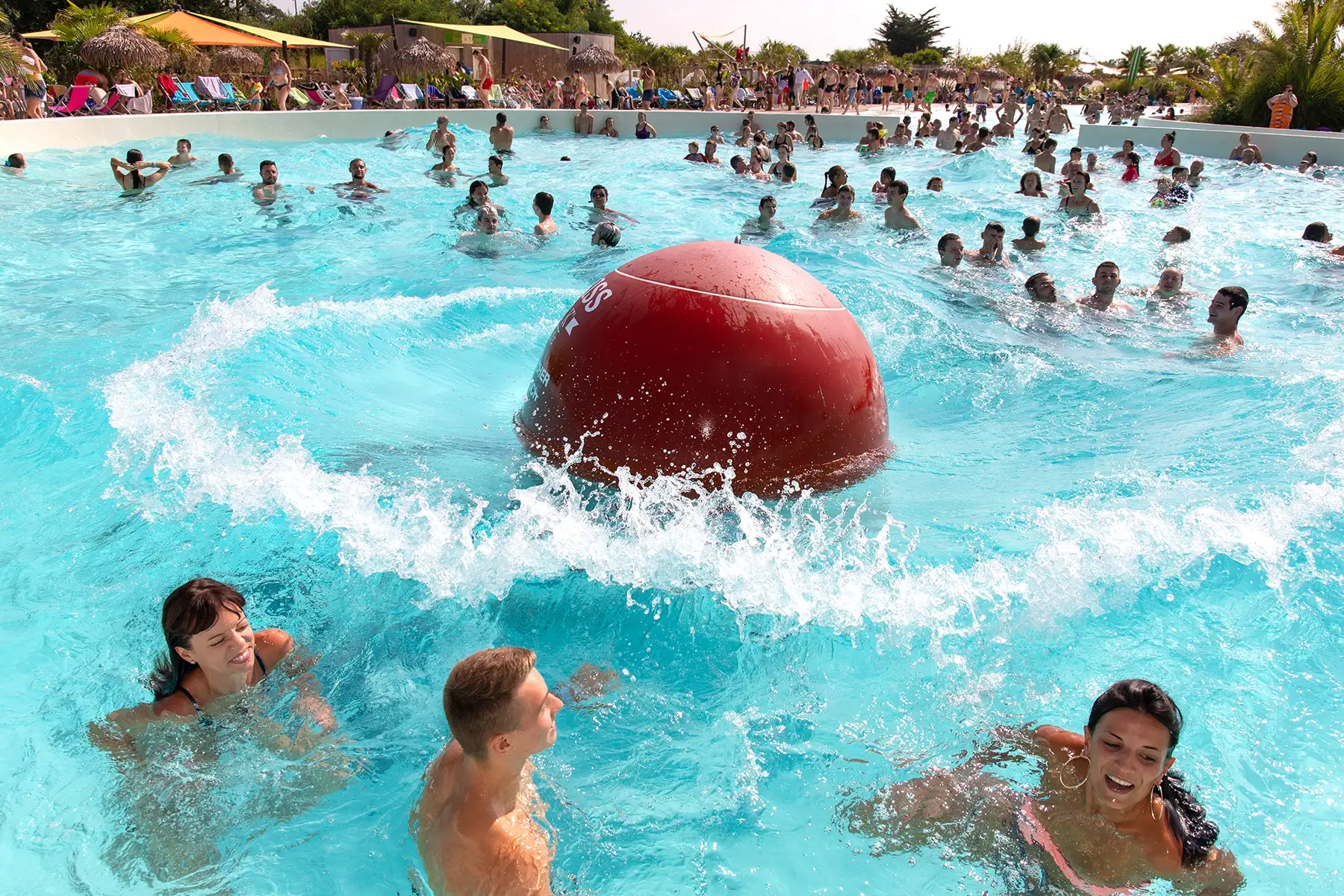 Take advantage of our shade sails to spend a quiet moment with family or friends before diving back into the lagoon.
As soon as you arrive, head to the largest pool in the park, the wave pool! Enjoy without limits this amazing activity where young and old will be able to fight together against the hot summer hours, under the supervision of our lifeguards, no need to be under an indoor pool when the sun is well installed in Vendée! Will you be able to resist the waves of the infernal ball?
Come and relax by the beach at O'gliss park, listening to the lapping of the waves while watching your kids have fun.
Nearby is our restaurant, O'Grill, which welcomes you every day in the heart of a green oasis. Treat your taste buds with the menus and the menu that we offer. For even more conviviality, settle down around the planchas and their various marinated meats and accompaniments that you grill to your taste.
Our large park not only has an incredible pool, but also has many water activities. Immerse yourself in the lush world of wild rivers in a unique concept. Explore more than 400 meters of course and test several lines of water for a different feeling on each trip.
Discover a large thrill zone and try to push your limits with these 12 breathtaking slides. Ready for the adventure?
Our slides are divided into three levels of difficulty, the green ones, any self-respecting adventurer will keep his cool to face these incredibly amazing slides. Between curves and high speeds, let yourself be transported for an ever crazier journey.
The blue and red, a space that will make you turn your head between flying buoys and water sleds. There is something for everyone for an exceptional glide.
Enjoy a breathtaking view before you descend these sensational ramps and whirlpools. Don't let yourself be impressed by these gigantic structures, be the most daring! And finally the black levels, for the most intrepid, an unusual and unique experience in France await you. Between insane descents and free fall, the bravest will discover amazing sensations.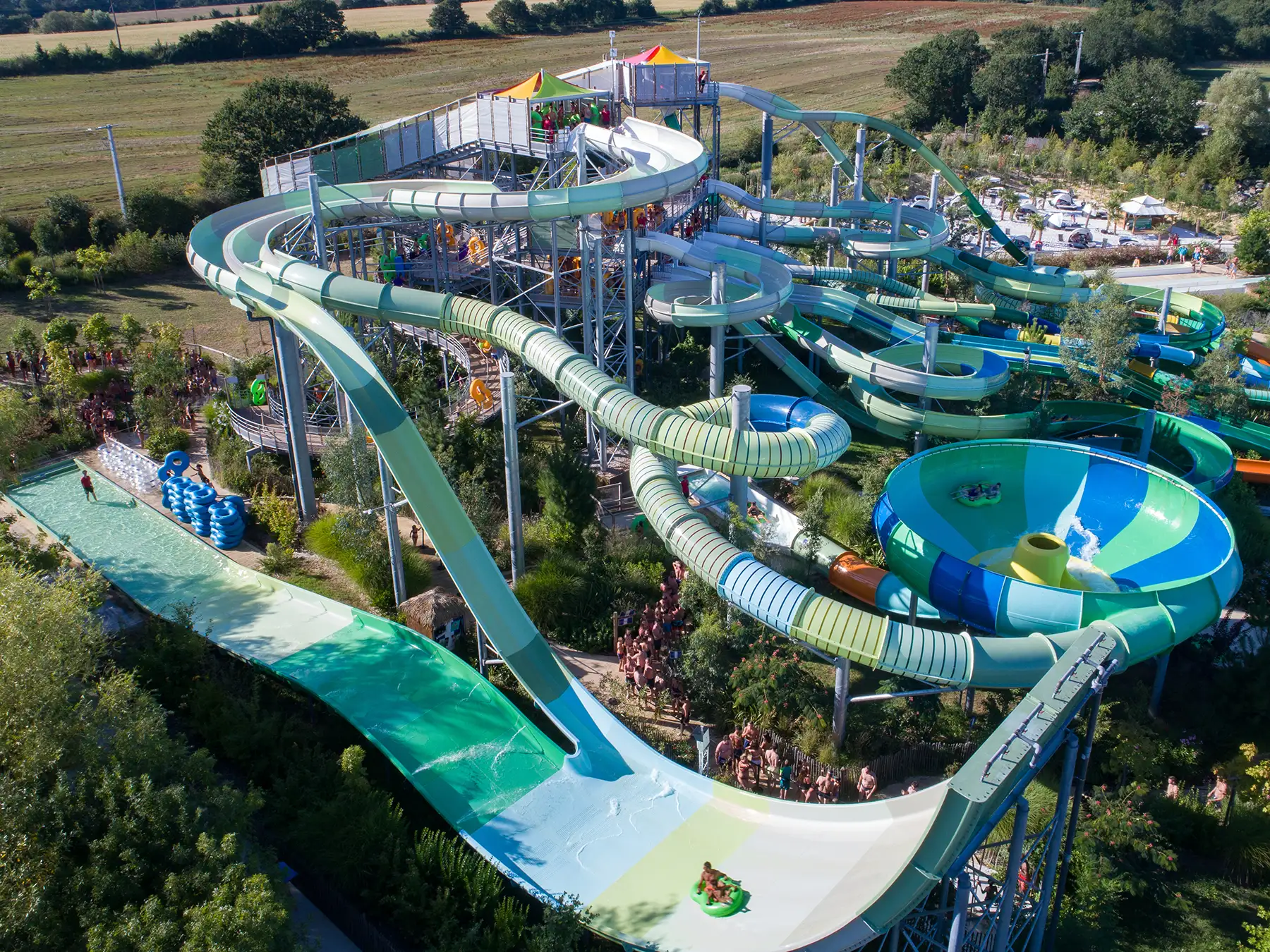 Also try the VIRTUAL RAFTING attraction, unique in a water park! A unique sensory experience in a water park! Rafting as if you were there thanks to virtual reality.
Another large pool in our water park, the Ile d'O'Cayo: dive into a heavenly environment in the Vendée. Take the footbridge and discover a real lagoon, its beaches and its rock. For adrenaline, you have the possibility to cross a rock on a climbing track and for relaxation, enjoy a spa area.
Enjoy a unique space in our water park, at the Lagoon.
Near the straw hut and its restaurant areas, you will have the impression of swimming in the heart of the crystal clear waters of a Caribbean lagoon.
For young and old adventurers alike, our climbing rock will give you the opportunity to cross the lagoon from one side to the other.
Take on the waterfall of the O'Cayo Island rock to reach the other side of our aquatic pool and enjoy the 29° water temperature.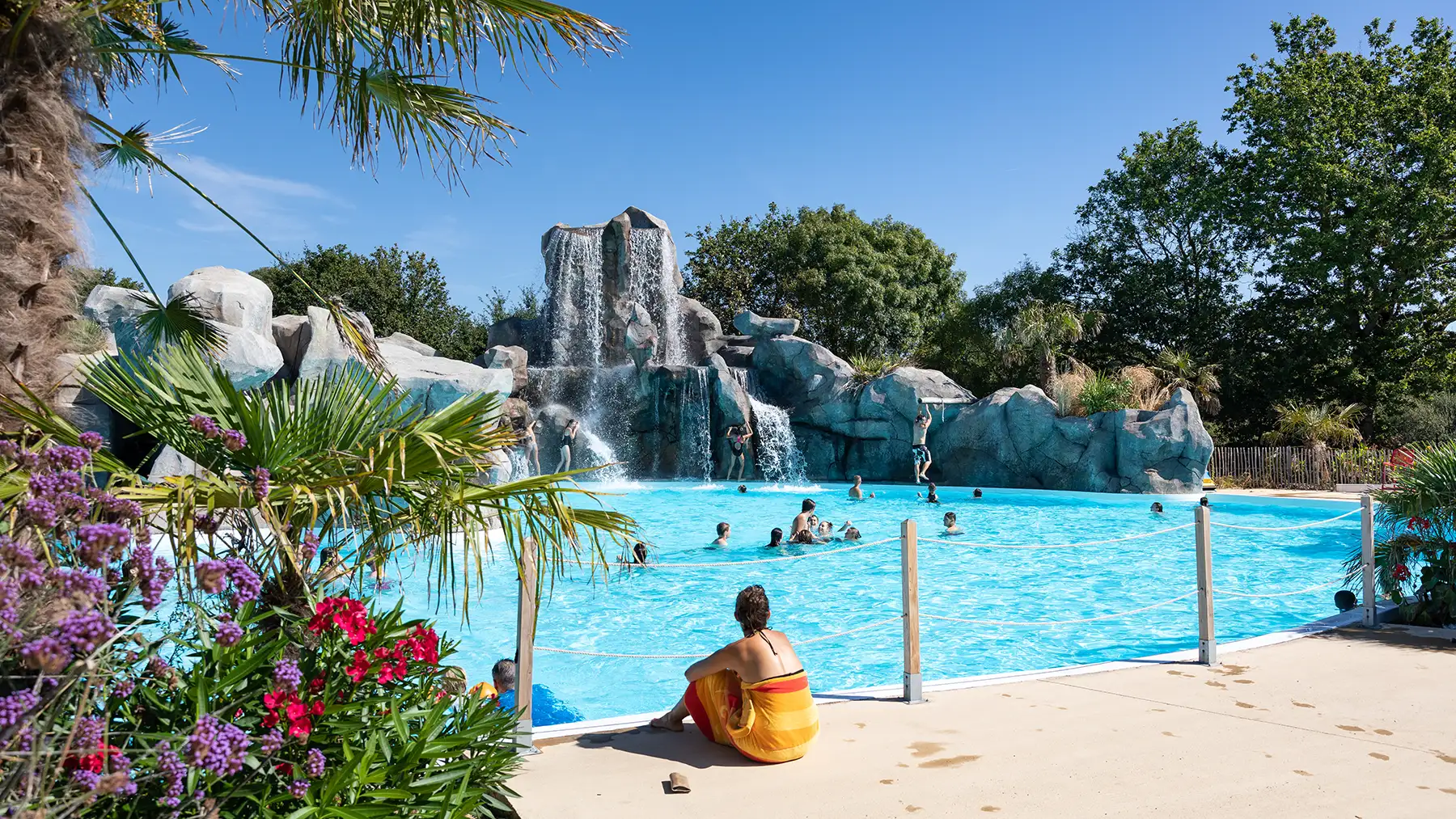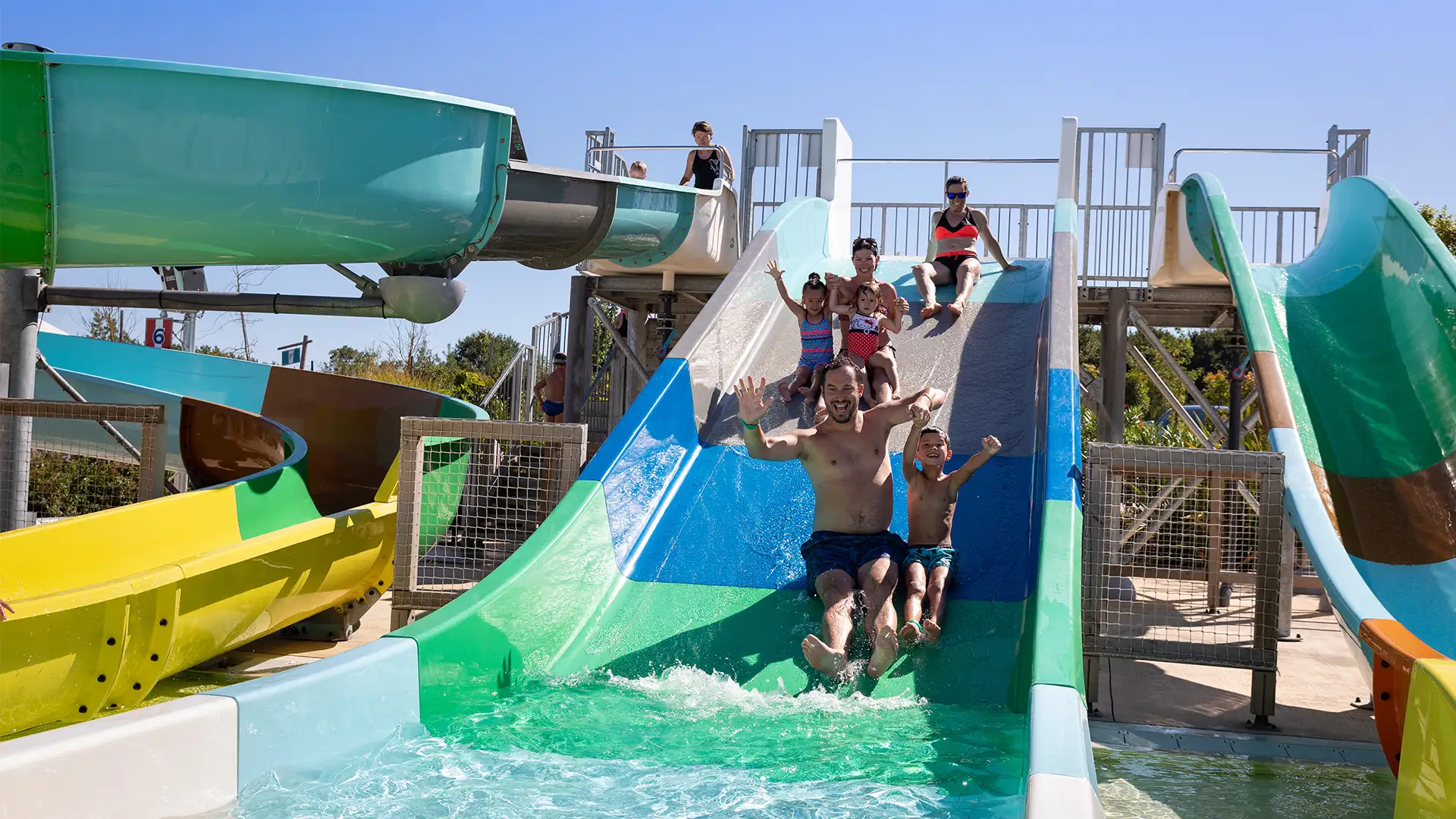 Finally, there is the Ludo Park. In this unique setting, children are in the spotlight. Fun and playful activities for a memorable day in an aquatic area that is entirely dedicated to them, the little ones also have the right to enjoy our large park and its pools!
Take advantage of this moment to relax in one of the many deckchairs while the little ones enjoy a day full of sensations.
Find all our information about prices, opening hours, our large park and its pools … on the website oglisspark.fr. Different entrance fees are offered, depending on age (reduced fee for people with reduced mobility on presentation of the disability card – only at the cash desk). The accepted means of payment at the cash desk are: cash, ANCV cheque, CB.
Admission to our park is free for children under 3 years of age, however we recommend that you make a reservation online to ensure that you have access to the park. Among all this information, here is a little tip: the before! Enjoy our 12 slides and the pool in our large park from 9:00 am and 10:00 am! Be part of the privileged few and enter the park 1 hour before everyone else (limited places, remember to reserve, ticket office opens at 8:30). Attention for those who buy V.I.P. tickets, no need to take the before pass in addition, it is directly included in the ticket.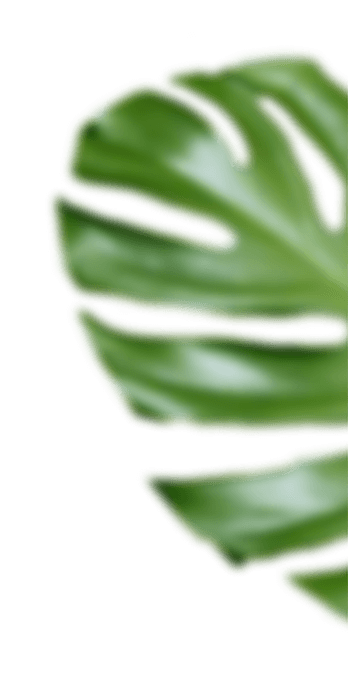 O'Gliss Park is the perfect destination for a fun day of splashing, sliding and sunbathing. O'Gliss Park will give you an experience you and your family will never forget. Whether you're looking for a relaxing day in the sun or an adrenaline-filled adventure, O'Gliss Park has something for everyone. However, before you head to the park, there are a few things you should know to ensure that your experience is as safe and enjoyable as possible. This guide will provide you with all the information you need.
In the heart of the nature of Bois Lambert, 15 minutes from La Tranche and 20 minutes from Les Sables d'Olonnes, discover our unusual accommodations: our trailers and small houses in the meadow will make you live an unusual stay in a country atmosphere.
Extend your O'Gliss Park and O'Fun Park experience by discovering the new unusual accommodation site O'Tel Park!