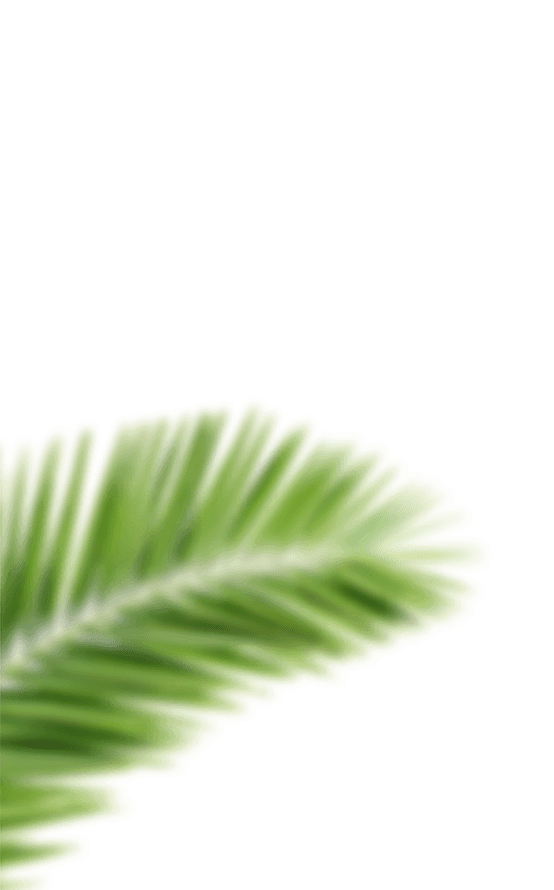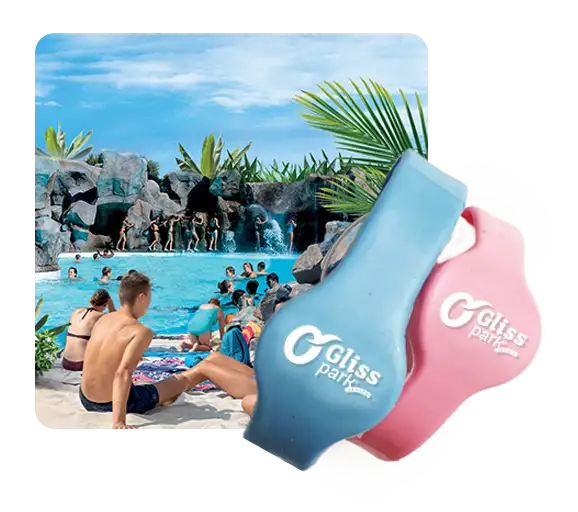 THE CASHLESS PAYMENT BRACELET, WHAT IS IT?
One of the main innovations for the O'gliss Park is the implementation of a contactless payment system. The traditional means of payment will be unusable at the park's consumption points. They will be replaced by a payment wristband, on which you can add credits at reload points.
You pay directly with your bracelet: it's faster, simpler, while remaining secure!
No chance to lose your cash or your bank card, no need to keep your wallet, the payment is done in 2 seconds thanks to your waterproof bracelet.
Result: You enjoy more, you save time.
Reloading
When I arrived, I was given a bracelet. If I want to use it, I go to the reloading point to credit the amount of my choice (in cash or by credit card, in vacation vouchers).
I can recharge my wristband as many times as I want on the fixed recharging stations located at the entrance to the park, or with the bank staff at the reception desk.
Consumption
With my bracelet on my wrist, I don't need to keep my wallet with me. I can therefore consume at all the following outlets: the O'Grill, O'My Crêpe, the Hot Snack, the Surfing Bar, the Sweet Corner, at the Paillote and at the Boutique.
Photos
At the attractions, I scan my wristband if I want my picture taken. My wristband also allows me to choose the photos I want and pay for them directly at the print terminals at the exit of the park.
 Repayment / Reuse of credits
The remaining credits on my bracelet are refunded at the end of my visit. Refunds will be made by credit card or in cash at the bank.
Check my bracelet balance
At any time I can check the remaining balance on my bracelet in a reloading point or a consumption point.
REMEMBER TO RETURN YOUR BRACELET WHEN YOU LEAVE THE PARK.
CUSTOMER SERVICE
For any information, please contact
O'Gliss Park
Route de la Tranche sur Mer
Location, Le pont Rouge
85560 LE BERNARD
Tel : 02 51 48 12 12
In the heart of the nature of Bois Lambert, 15 minutes from La Tranche and 20 minutes from Les Sables d'Olonnes, discover our unusual accommodations: our trailers and small houses in the meadow will make you live an unusual stay in a country atmosphere.
Extend your O'Gliss Park and O'Fun Park experience by discovering the new unusual accommodation site O'Tel Park!